Regular price
£40.00 GBP
Sale price
£29.00 GBP
Unit price
per
Sale
Sold out
KEEP YOUR PHONE & VALUABLES SAFE AND DRY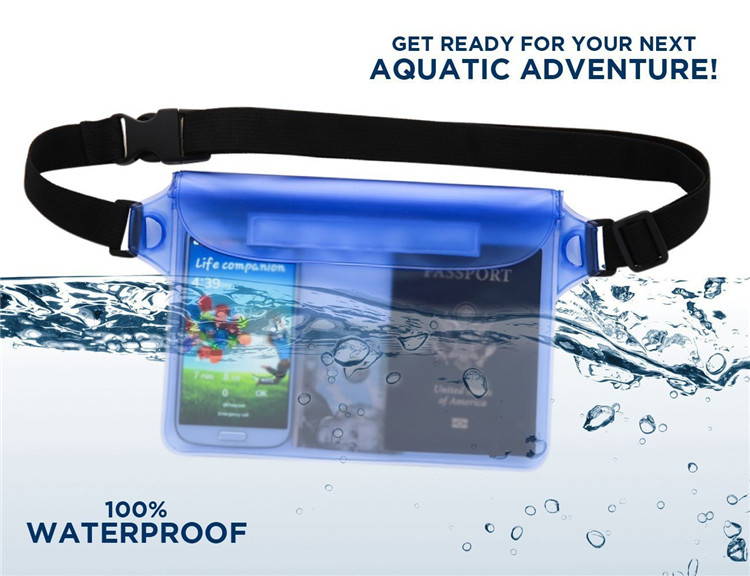 100% QUALITY WATERPROOF PROTECTION

Triple-sealing protection, with three zipper locks and a Velcro fold on top, keeps your phone and valuables protected up to 10 meters (32 feet) underwater for one hour. It's the perfect solution to keep your phone safe from water, dirt, dust, and mud, suitable for all water activities like swimming, boating, surfing, diving, kayaking.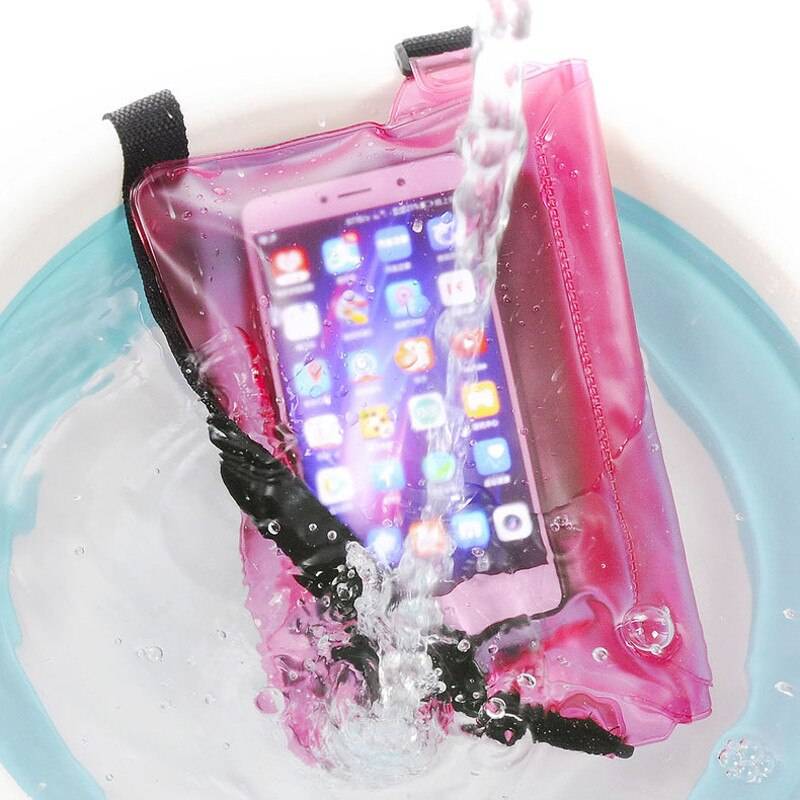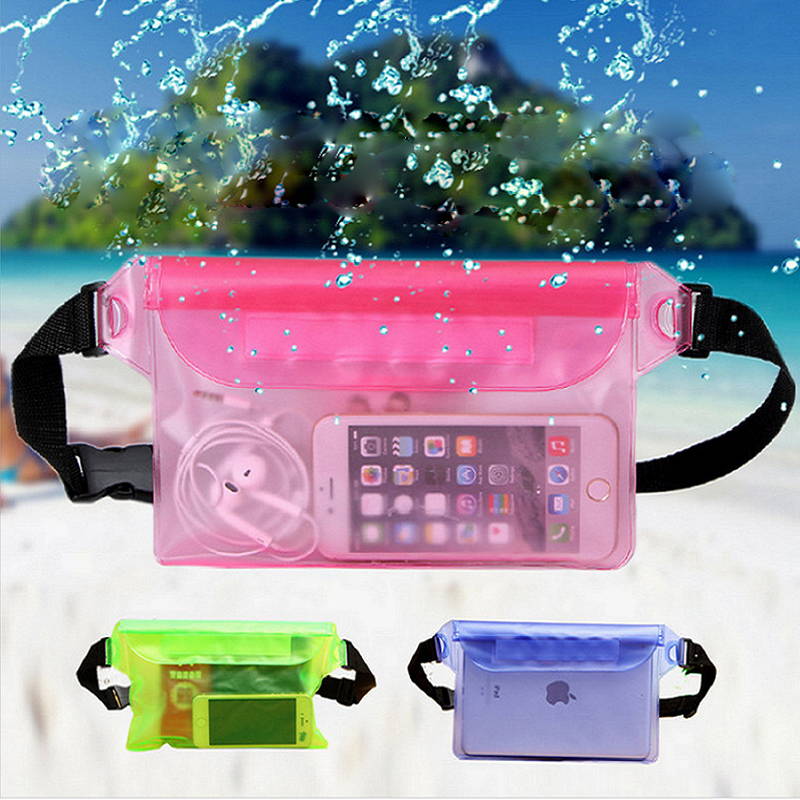 LARGE CAPACITY & ADJUSTABLE WAIST STRAP

The waterproof pouch has enough space to hold your phone, passport, keys, and other personal items. The waist strap is adjustable and long enough to suit all kinds of body shapes, for both men and women.
Made from a high-quality PVC material, it's hard for sharp stones or tree branches to scratch or damage this pouch. It's long-lasting and durable, here to last all of your adventures.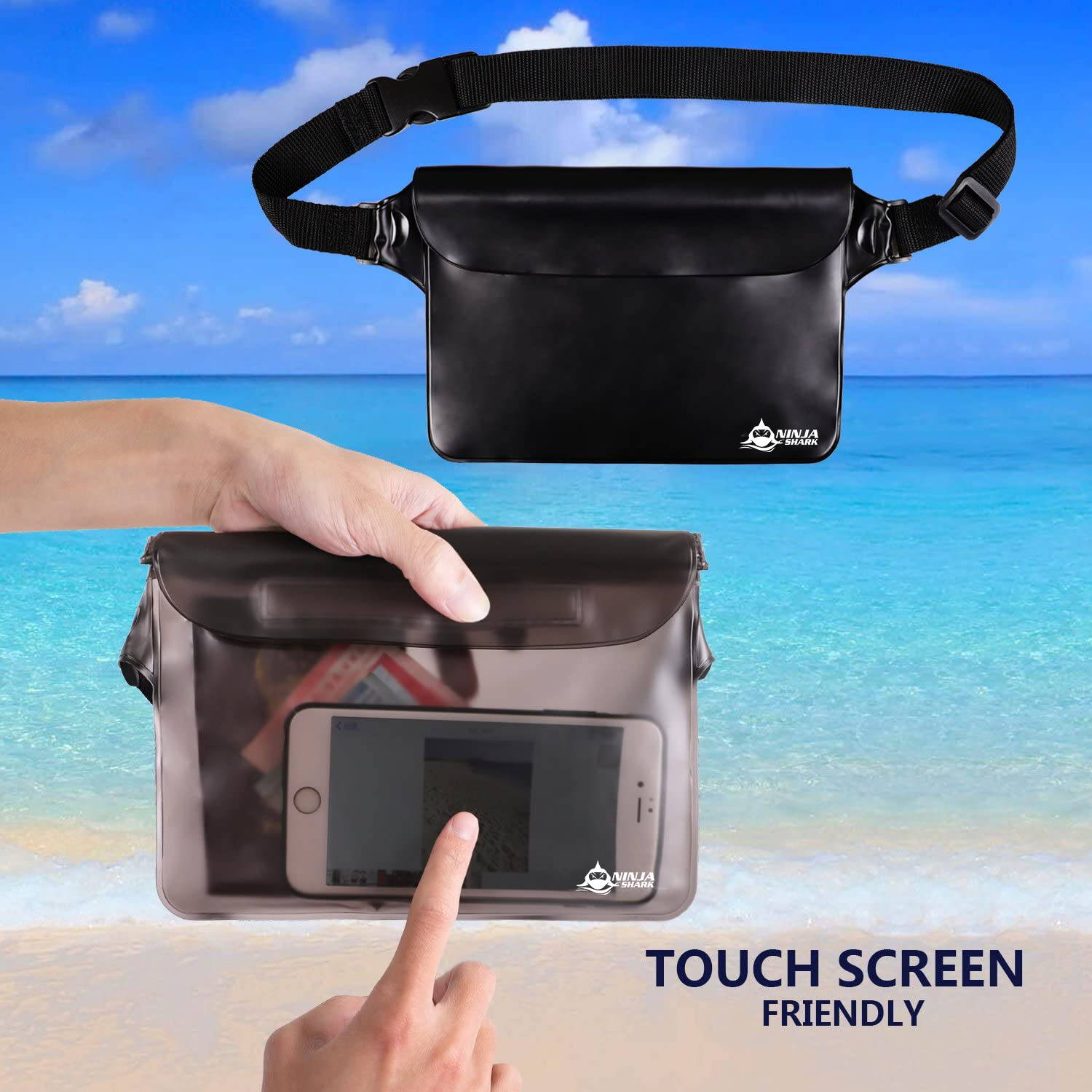 Use your cellphone as you would out of the water through the transparent waterproof pouch screen. The colourful pouch features a touchable screen that lets you text and check your phone without having to remove it from the pouch.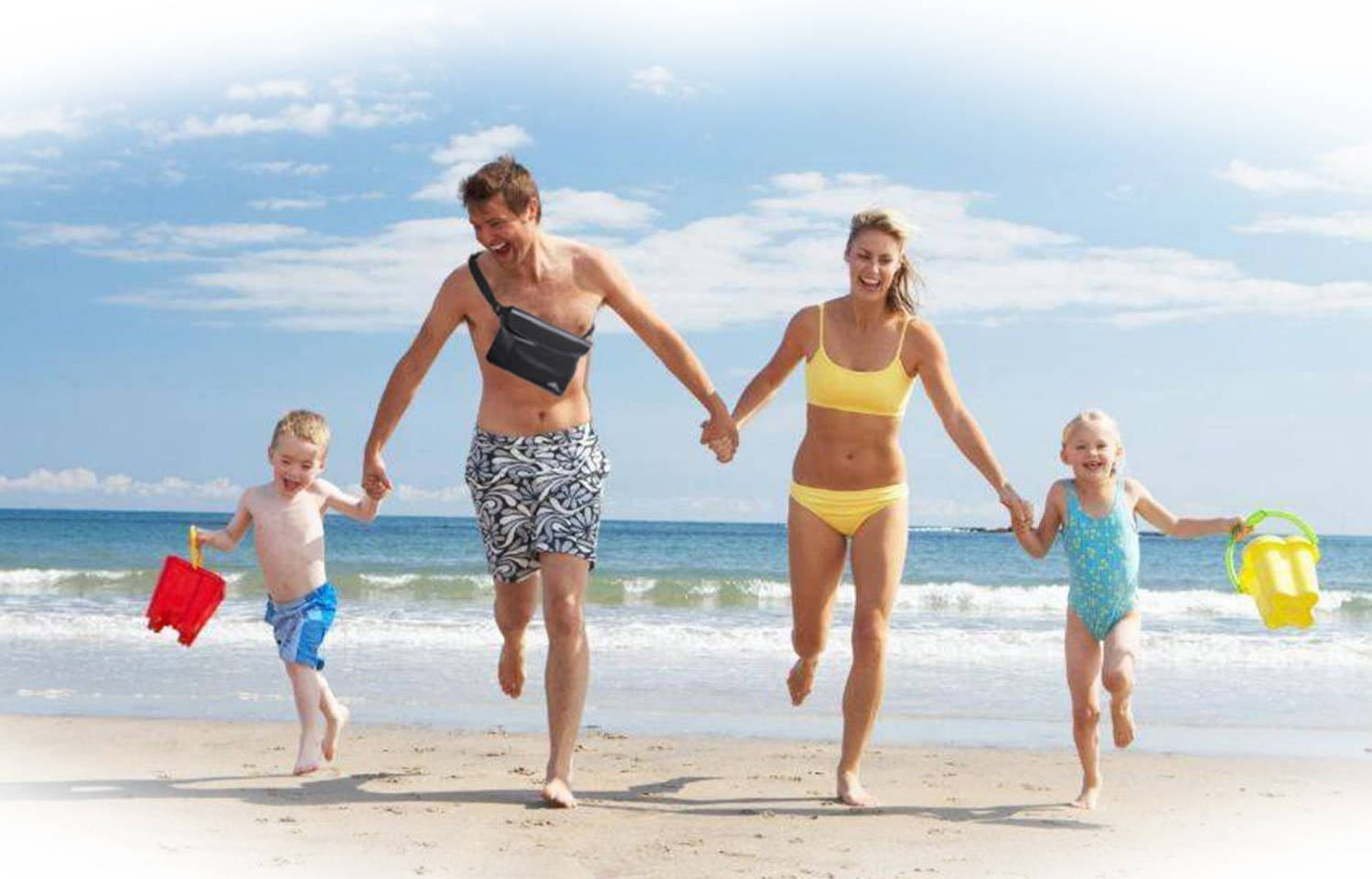 PROTECTS AGAINST WATER, DUST & SAND

This isn't just a waterproof wallet, the durable and fully sealed pouch can also keep dust and sand out as well.
HOW TO USE IT
Go Zero To 100% Waterproof In 4 Simple Steps: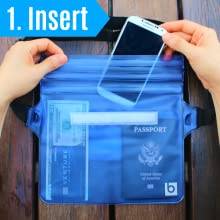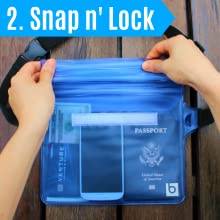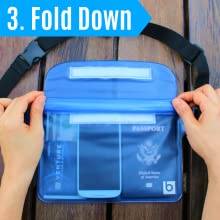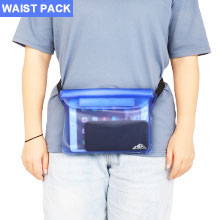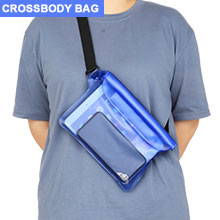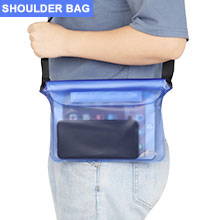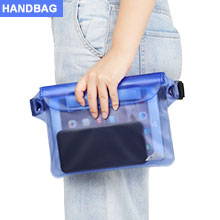 Test It Yourself To Believe It

To ensure your valuables survive when they take a dive:
Always do a water submersion test with a tissue or paper towel inside before use; and
Dry off the bags before opening the seals to prevent unwanted droplets from falling inside.
Simply submerge the pouch in a sink or bathtub full of water for one hour, two hours, or even overnight! Since the pouches float, you'll need some weight to keep them underwater. A pair of dumbbells works great.
Whichever testing method you choose, the end result should be exactly the same – not a single drop of water inside the pouches.
Still a bit paranoid? You can put your phone, passport, and other high-value items in a separate zip lock bag for double protection and extra peace of mind.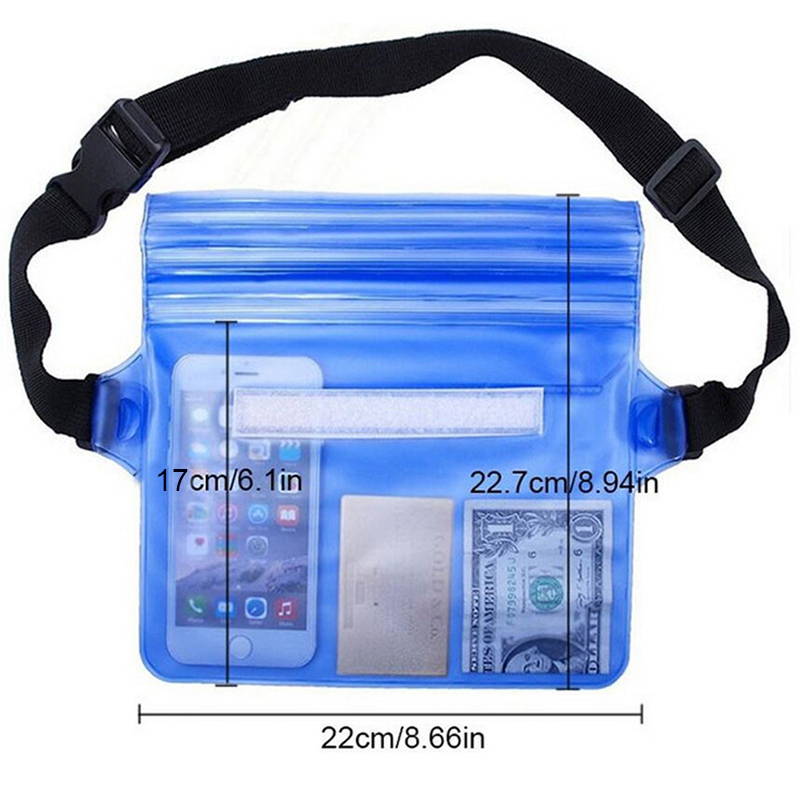 Share
View full details