Regular price
£29.99 GBP
Sale price
£19.99 GBP
Unit price
per
Sale
Sold out
【Intensive Stain Removal Whitening Toothpaste】Most effective natural stain-remover,100% herb extract and safe for all coffee, tea, smoke lovers, strong cleaning power of baking soda makes all-round oral care【Flash Sale: US$19.99/1 Bottle, US$29.99/2 Bottles】
Share
View full details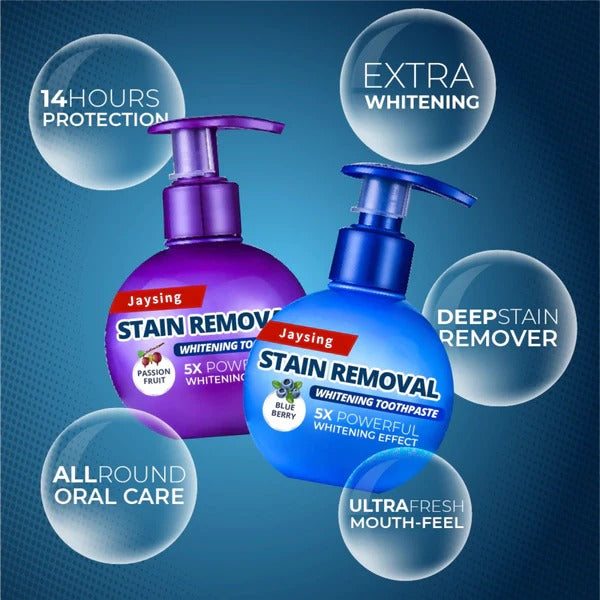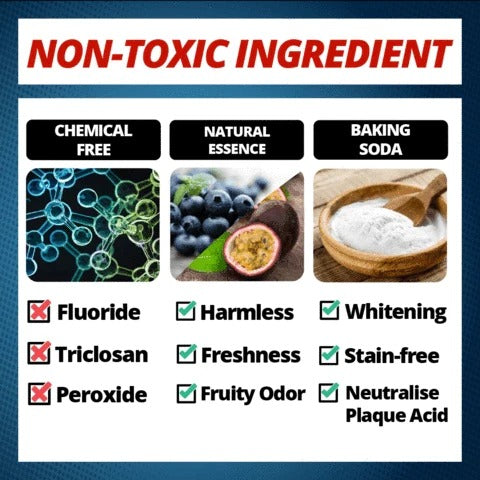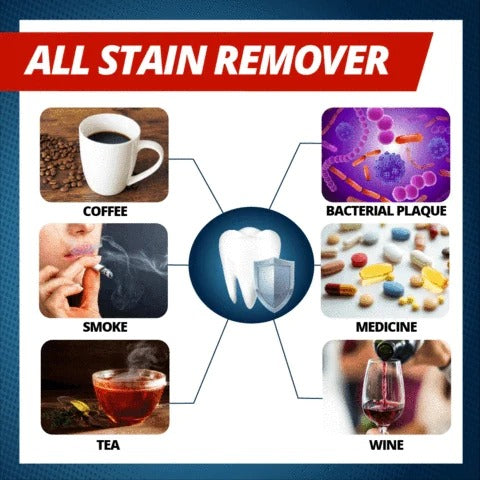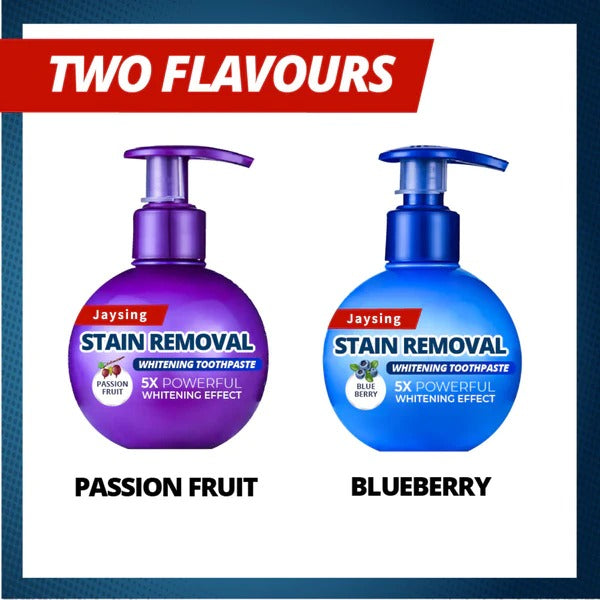 Highly recommended. When applying with toothbrush take your time. Brush for 3 minutes each time. Make a big difference.
I got the blueberry flavored paste. This is NOT a product that gives instant results, but stick with it. I have used it day and night for the past 4 days, and I am starting to see the difference. I found that brushing it on my teeth with a washcloth helps as well.
Great at brightening up surface stains
Used this once a day and it does whiten. It gets rid of surface stains instantly. I had the passion fruit flavor, which I don't have any issue with, nice break from the usual peppermint. If you have slight staining this is a great product to use to help brighten and whiten up a bit. I had my teeth whitened last winter and this brought them back. No sensitivity or any issues. I will definitely purchase again.
Worth every penny
It's pretty small and it does have a flavor and it tastes like armpits but it gets the job done even after I brushed my teeth with my advanced care toothpaste.
Good, but not great
Does a great job with cleaning my mouth. Foaming action is immense, with thick almost frothy like suds. The taste of the flavors are off, artificially sweet. Hasn't done the best job at whitening my teeth by far. Very good for removing plaque.