Regular price
£17.77 GBP
Sale price
£12.77 GBP
Unit price
per
Sale
Sold out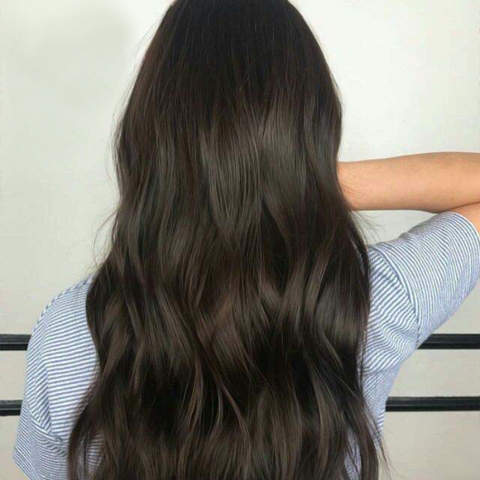 Are you tired of covering up those fading tresses with a chemical hair dye! Discover the newest hair solution for graying hair that provides excellent hair color, strength, nourishment, and hydration that will surely transform every strand to its natural state! 
Find Amazing Stories from Our Happy Customers Who have Tried and Tested This Wonderful Shampoo Bar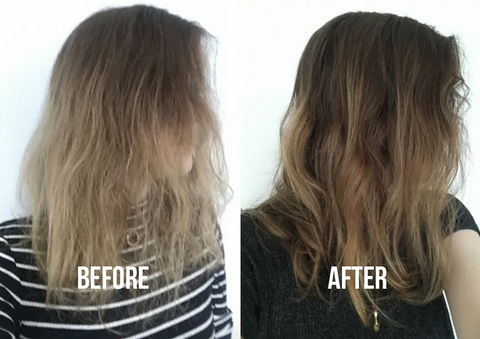 Thinning and fading hair were constant issues for Martha not until she started using this  Black Hair Darkening Shampoo Bar that totally turned the tides for her! Enjoy every bit of it, Martha!!
"I used to have bad days due to my hair. It was a struggle to get it into place, lacking in moisture and volume, and most of all its getting thinner day by day and fading due to hair fall. This is my first time using a shampoo bar and believes me, this makes a nice lather and really has made my hair look shinier and more vivid after a few uses! I used to color my hair twice a month but not anymore this time! Leaves nothing but clean and healthy hair! Totally love this!"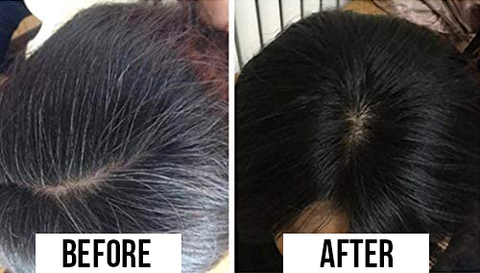 Grace is in her 50's and has been worried about her graying hair which is such a mess for her nowadays! She just stopped applying chemical dyes upon learning and using this Shampoo Bar! What a great choice Grace! Thank You for believing!!
"This has been my saving grace! I was literally surprised at how much it has changed my hair, from being so dry and losing its natural color and luster. I used to spend bucks having salon appointments to give my hair the treatment I want! I love the fact that it's naturally made and clean.  Foams nicely and rinses well! I noticed my hair has darkened in a couple of weeks! Will be a forever fan!!"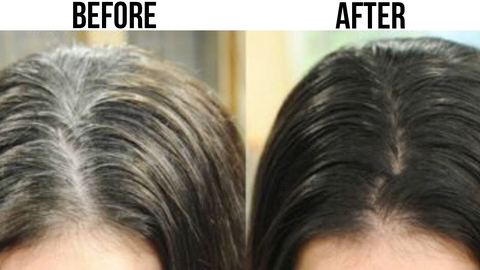 MIND-BLOWING Ingredients in BLACK HAIR DARKENING SHAMPOO BAR
Black Hair Darkening Shampoo Bar will help you get back the natural beauty of your hair in its best form in no time. This product has gained significant popularity due to its effectiveness and will never cause any damage due to its organic formulation made up of  POLYGONUM AND PANAX GINSENG. How essential are these two ingredients?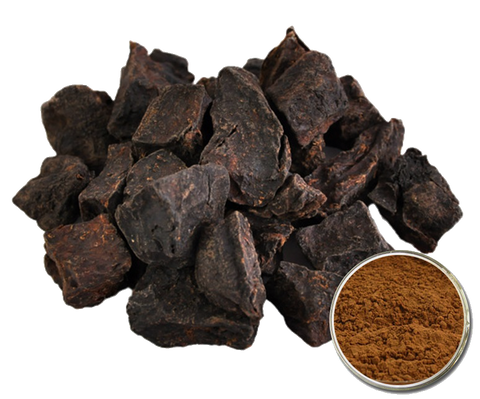 Polygonum is a powerful building block in reversing the color of your hair.  It promotes blood circulation to the scalp by feeding the liver and kidneys resulting in healthier hair growth.  It increases melanin synthesis and replenishes hair follicles.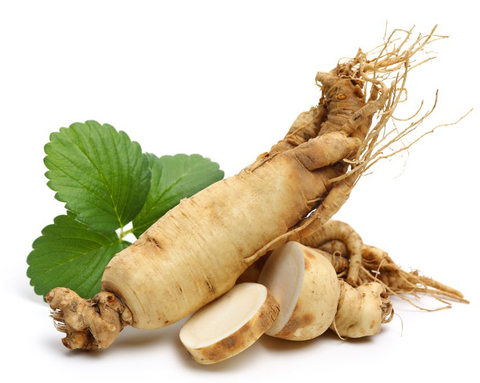 Panax Ginseng, generally known as ginseng, is one of the several types of herbs that have been used for various health purposes. Considered as an adaptogen, which are natural substances that are believed to stimulate the body's resistance to stressors.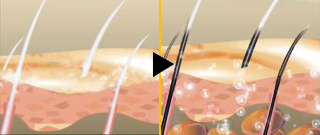 Essential Attributes of Black Hair Darkening Shampoo Bar
Moisturize and repair hair damages

Organically made, 100 % safe, and non-toxic

Bring back the natural and vivid color of your hair in just a couple of weeks!

Prevents hair loss and dandruff, effectively enriching the scalp and hair follicles while enhancing  the blood circulation to promote healthier hair growth

Each bar lasts up to 1 week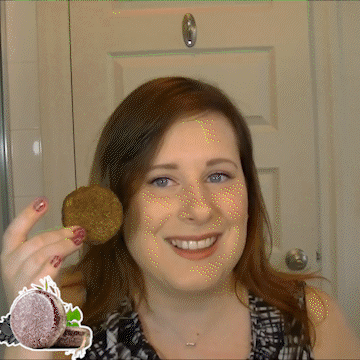 Specifications
Size: 6 cm x 6 cm x 2.3 cm

Ingredients: 

Polygonum florum multi, Panax ginseng, Butyrospermum parkii glycerin, Olea europaea, water, sodium palm oil
Product Includes
1 x Black Hair Darkening Shampoo Bar
Recommended to Use with ReGrow 💕 Ginger for better results of thick black hair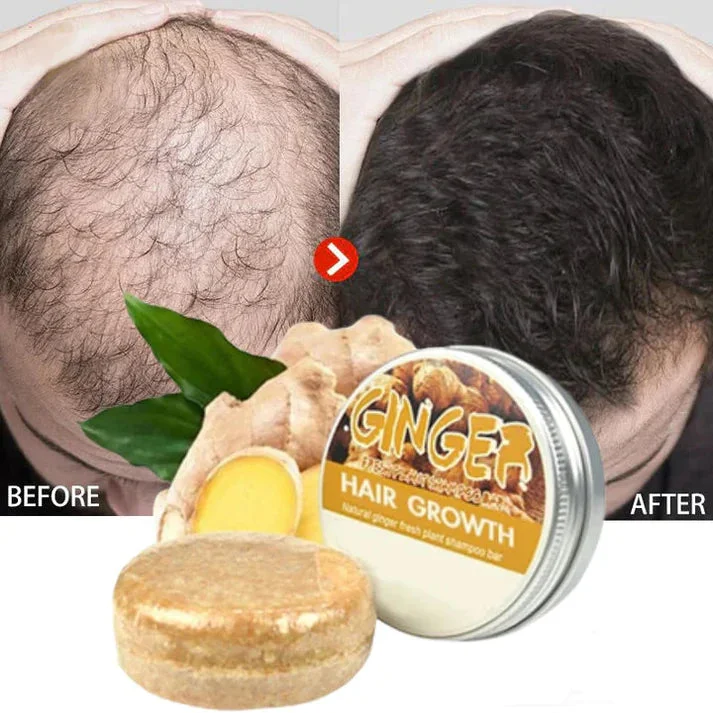 Share
View full details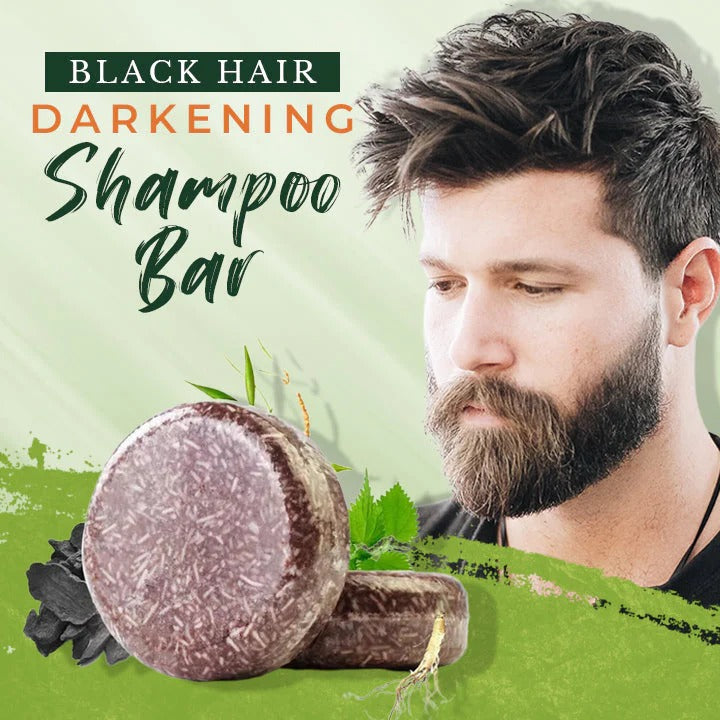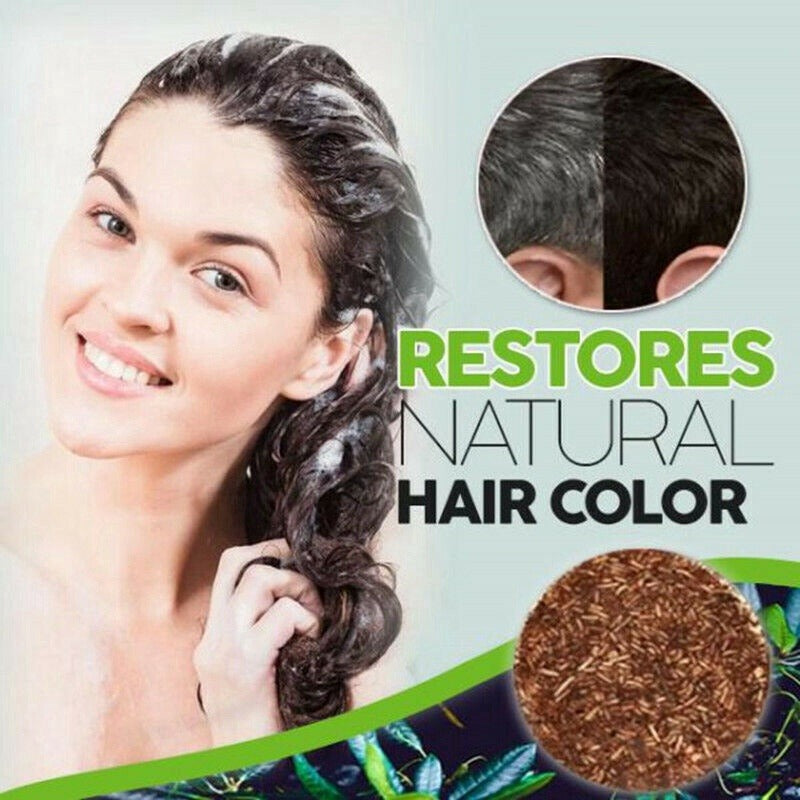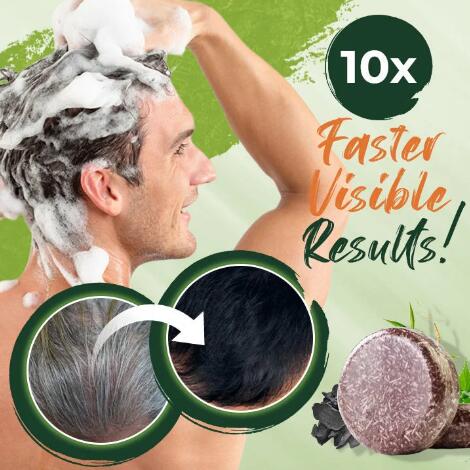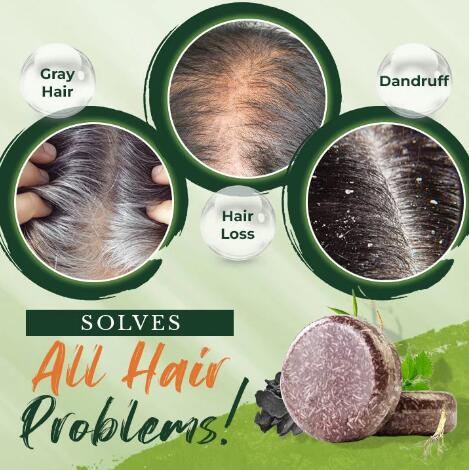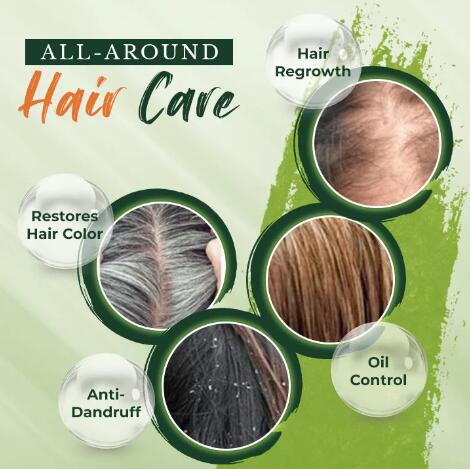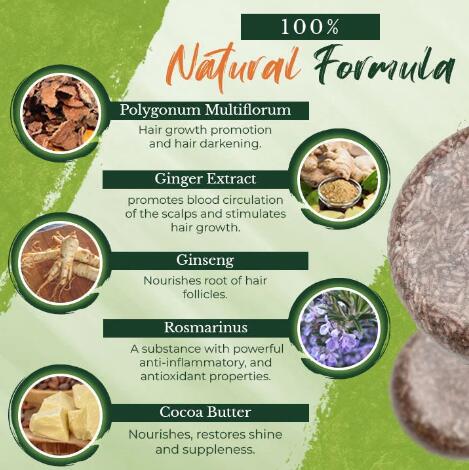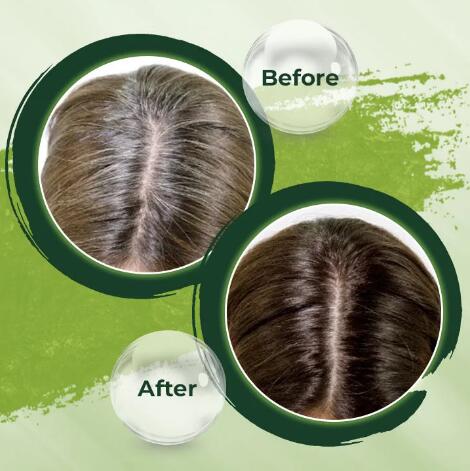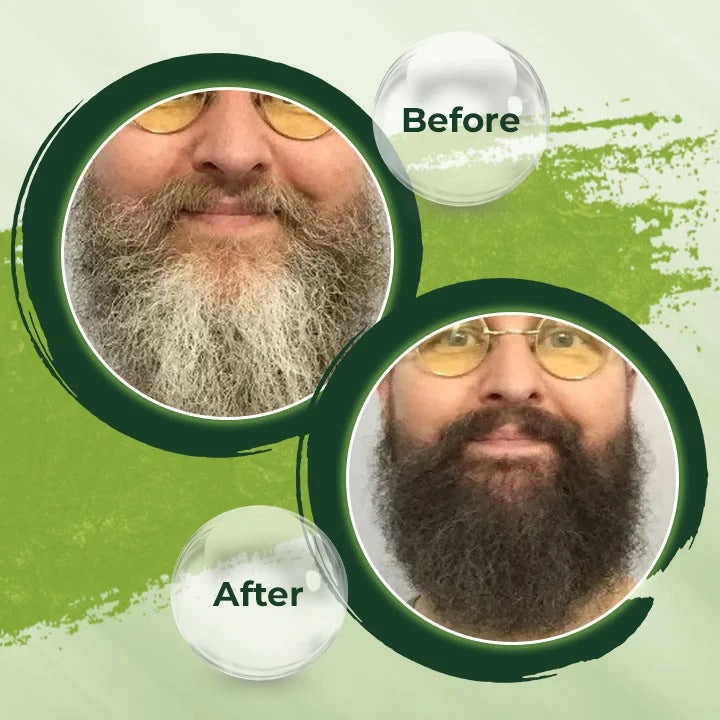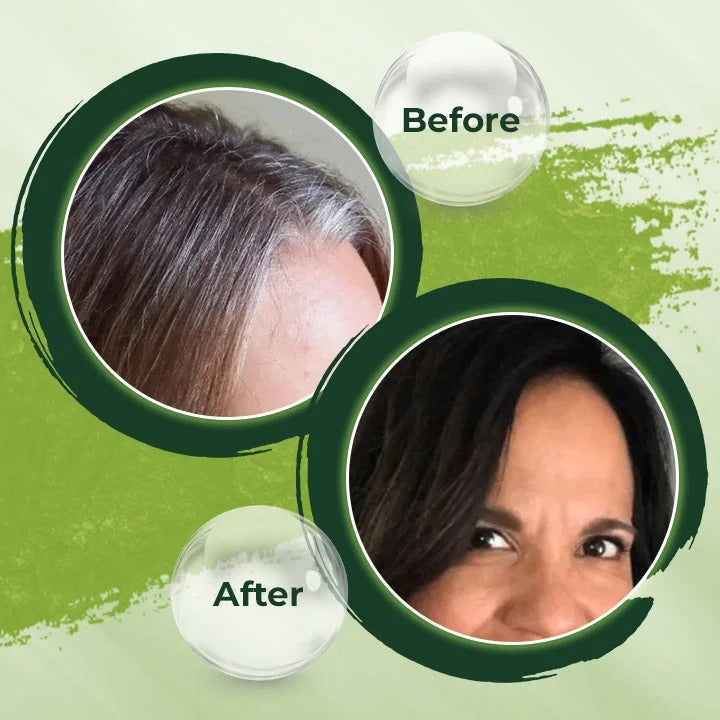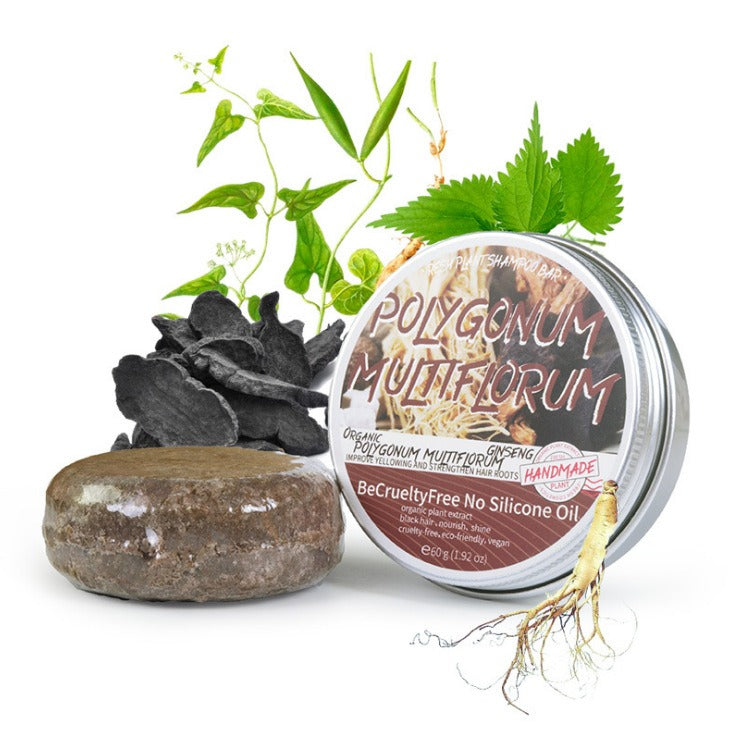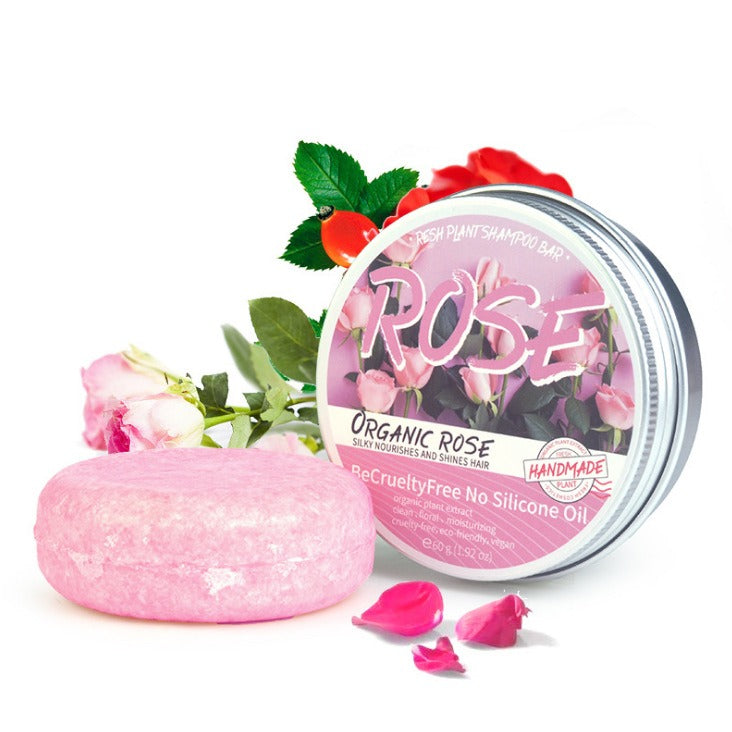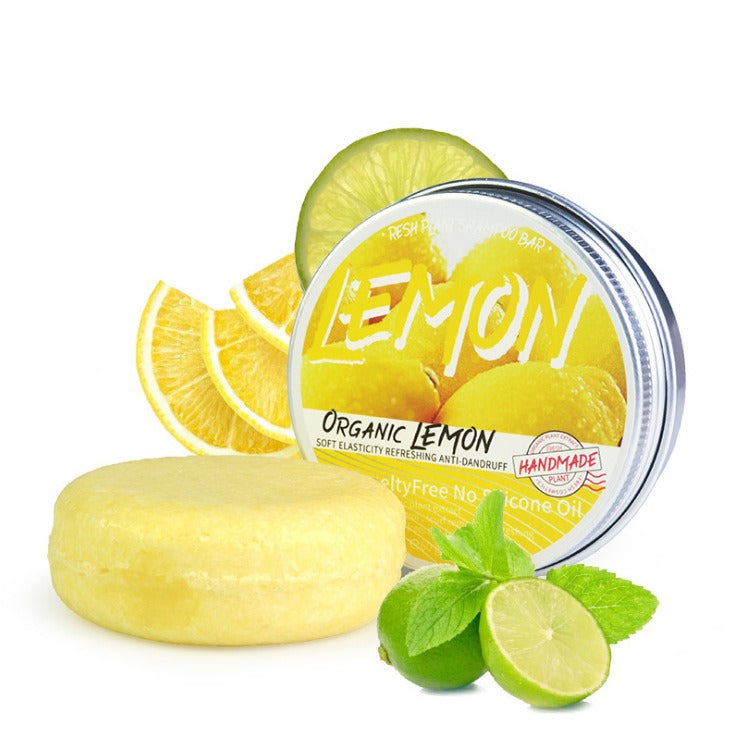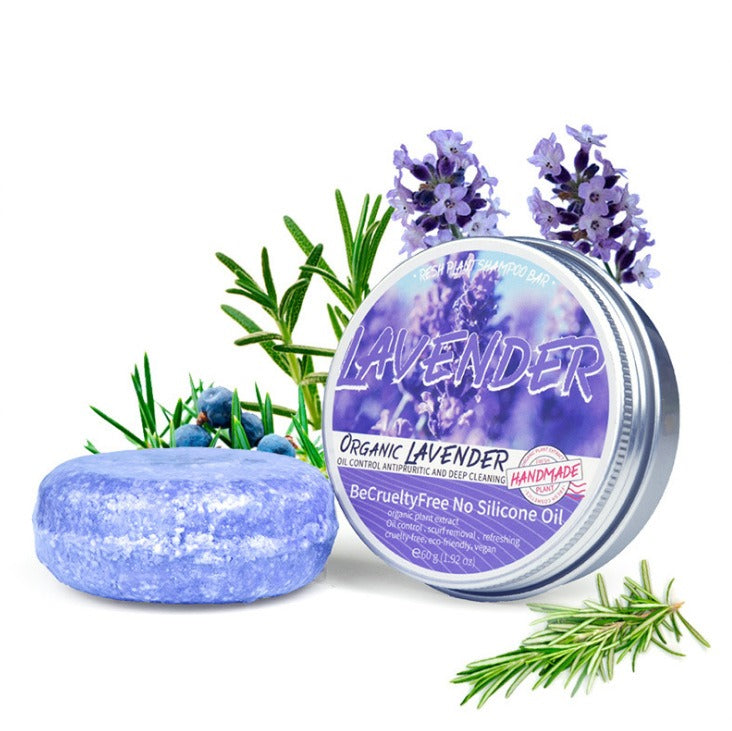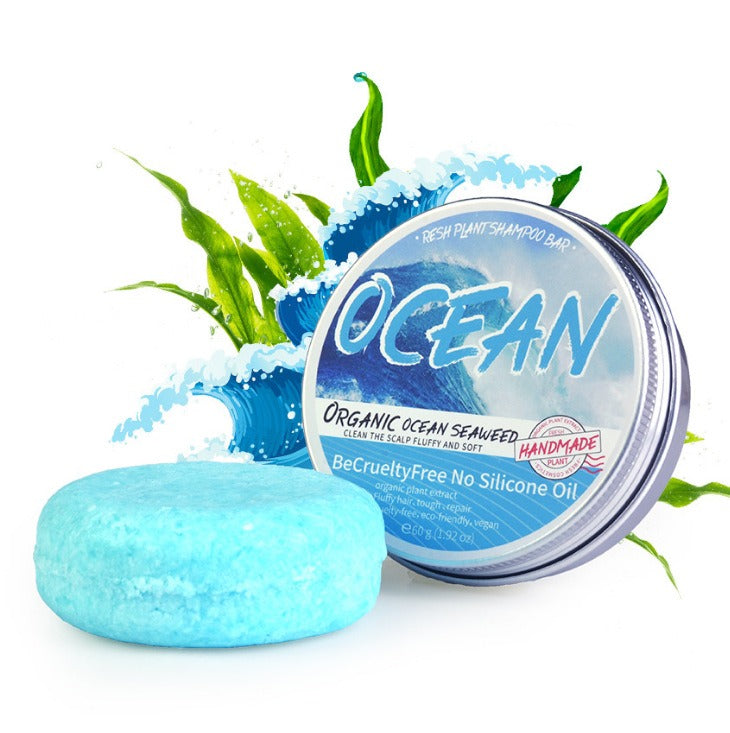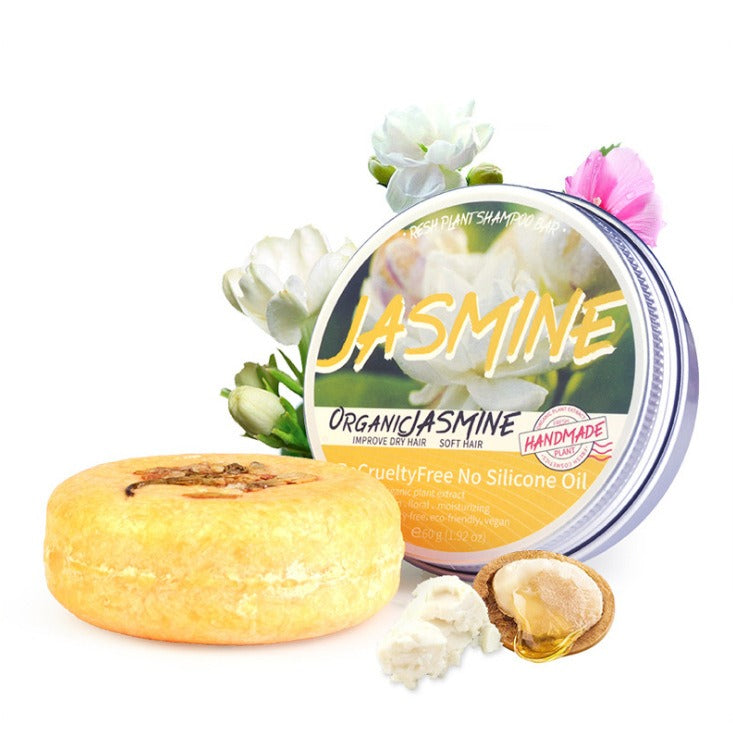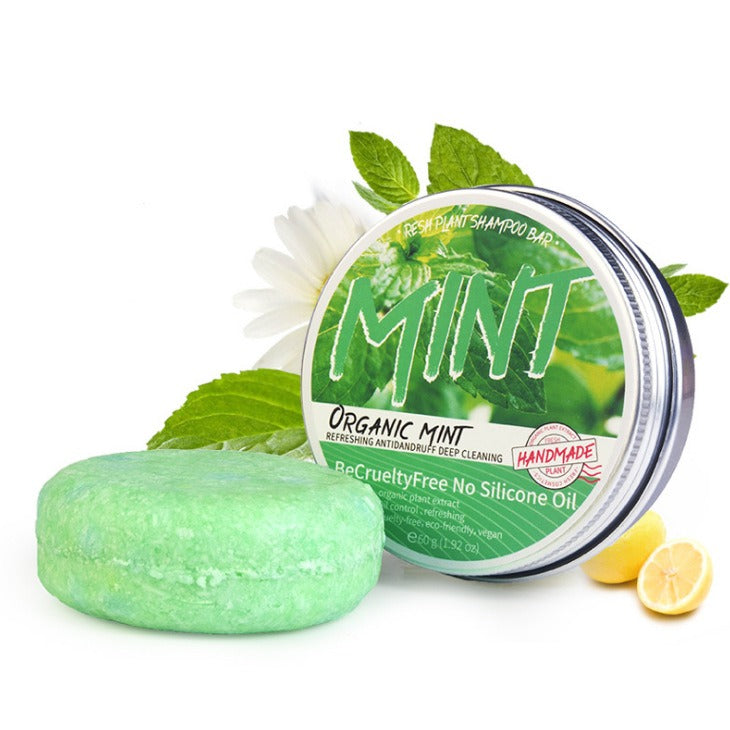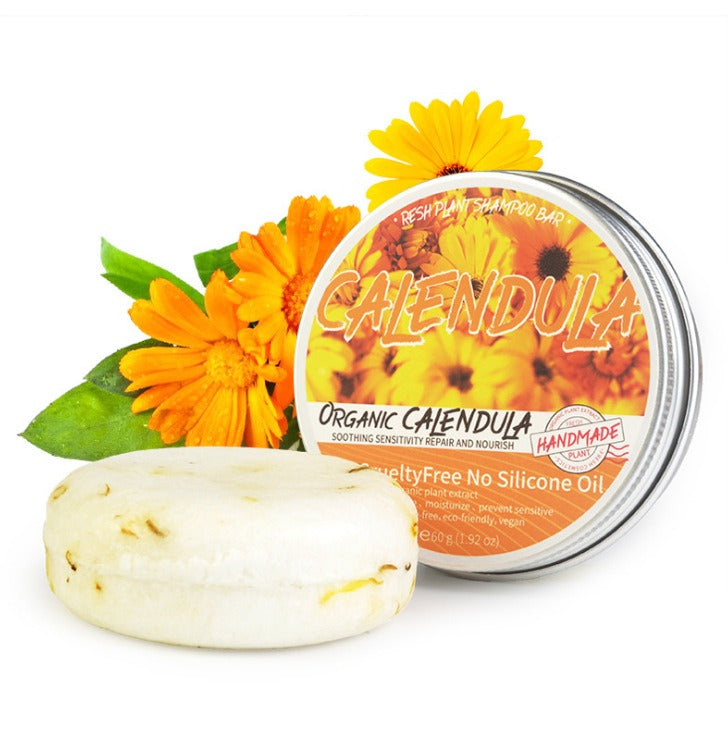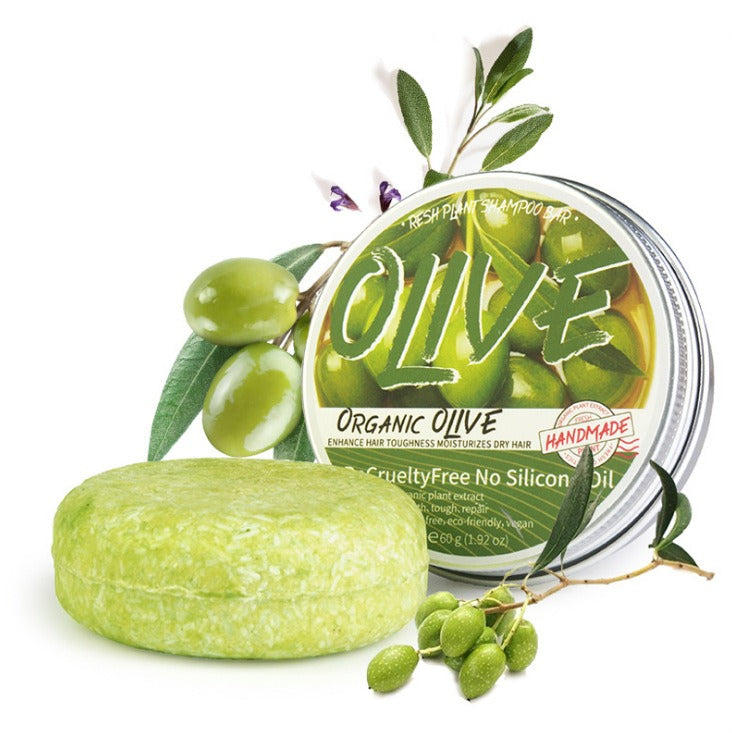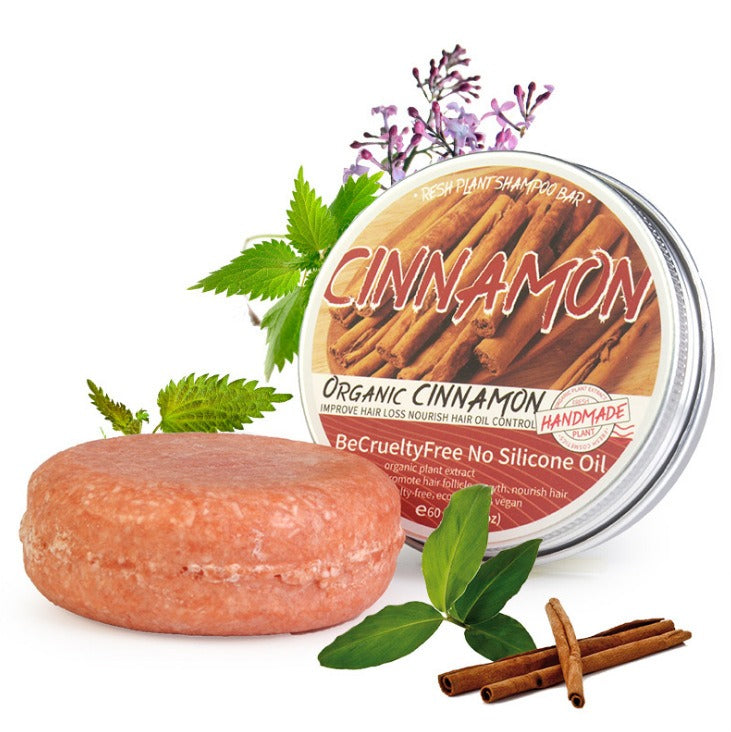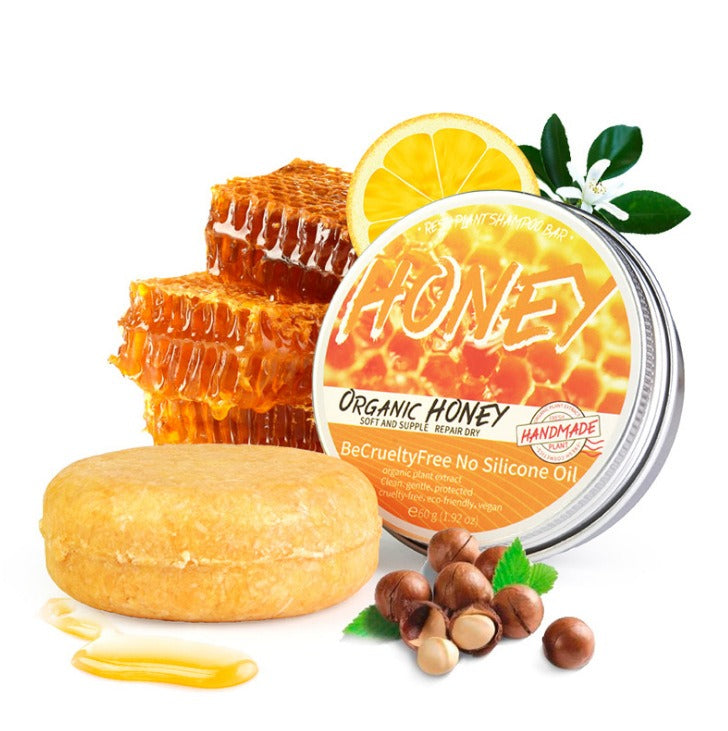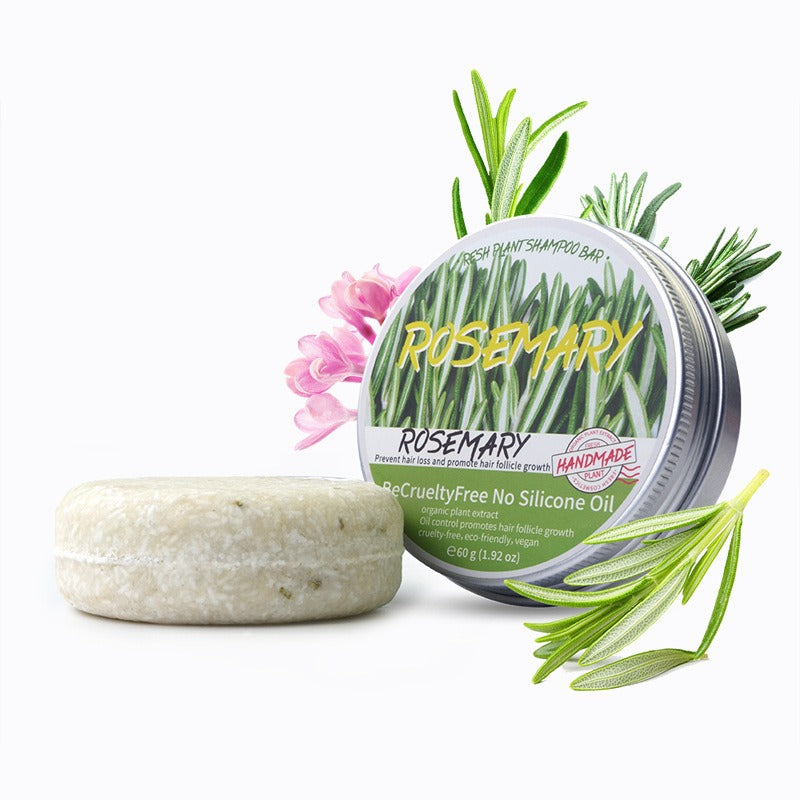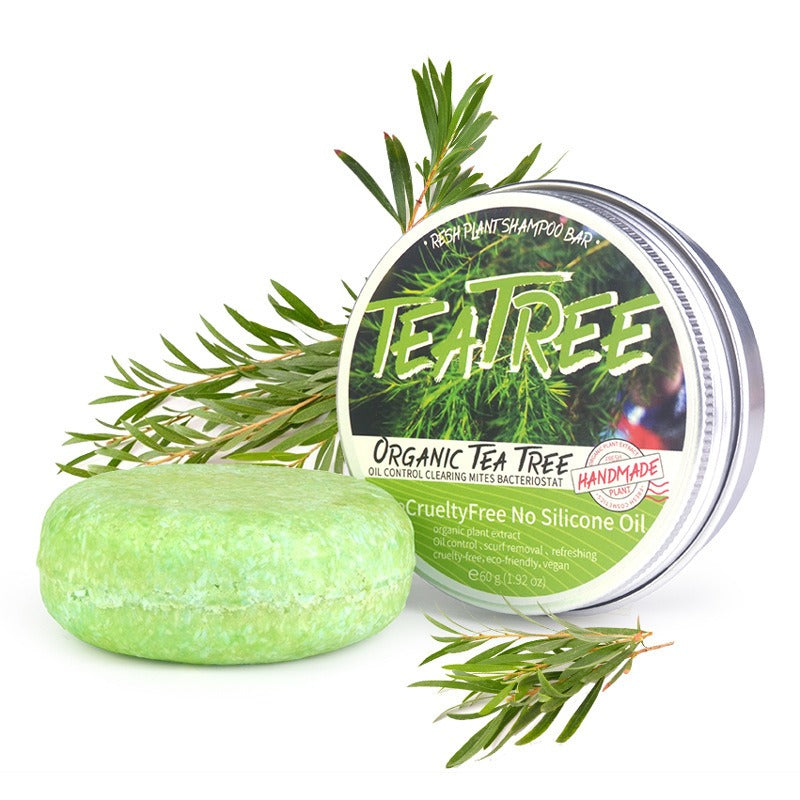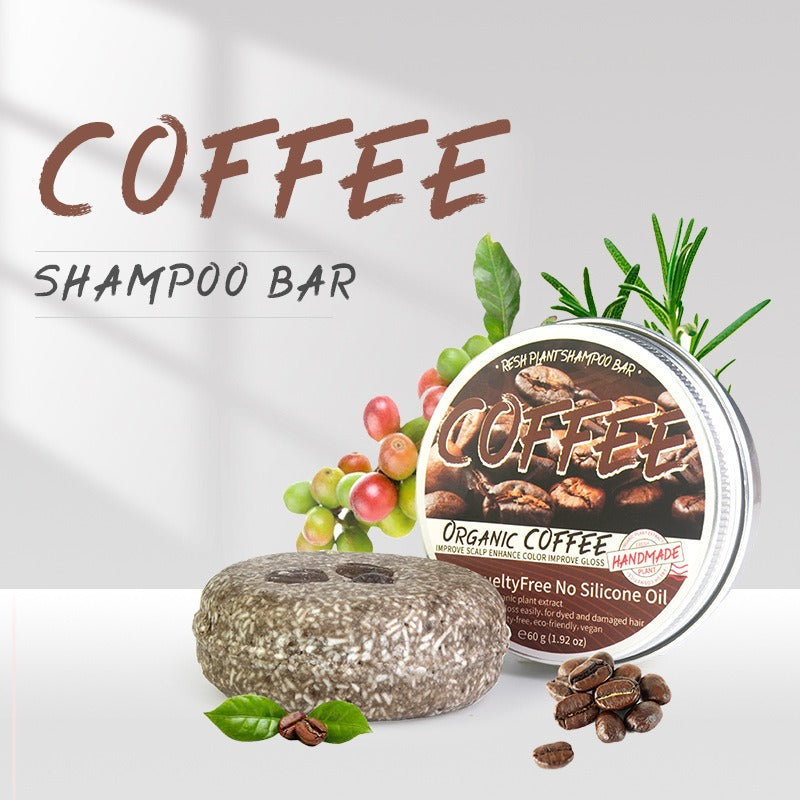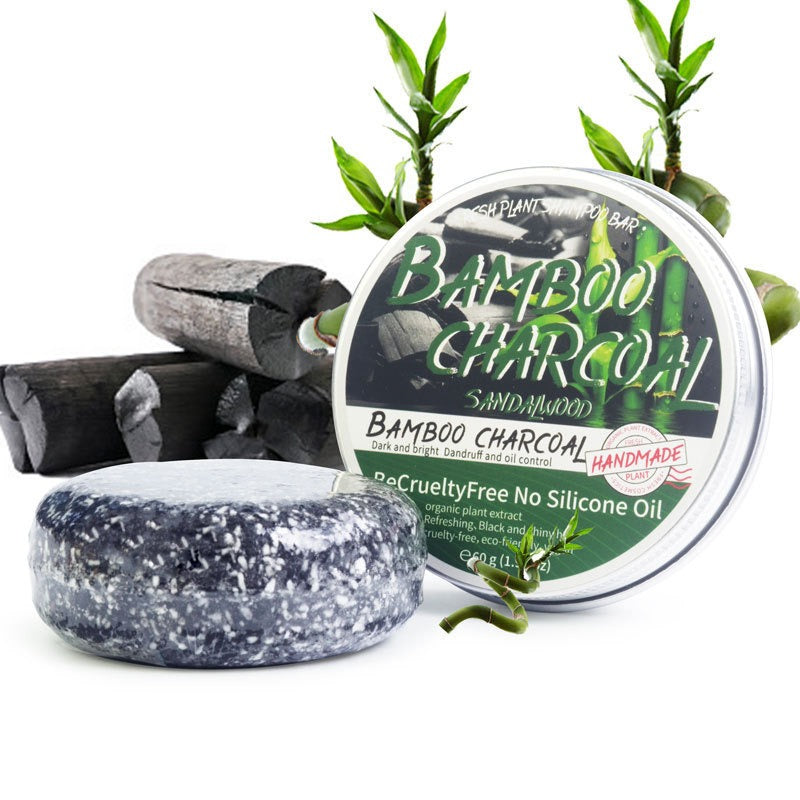 It helped with keeping my hair healthy and I have 4c hair
Ginger bar soap makes new hair growth works
Ginger bar soap It really makes new hair hallelujah, in a month I had 1/2 inch growth on top of my head Yes it does work, something that really works works Yes. This Ginger bar soap for hair does make new HAIR, it really works, here are pictures for proof, and I am a hairdresser, But this Ginger bar soap works, beyond great here is the proof. This pictures are proof YES IT WORKS.
Like the smell and it makes allot of lather.. hope it works noticing less hair fall
Love the scent and the feeling of my hair after use
Great for hair loss and for traveling
My hair has improved so much , I feel it stronger and shiny , but most of all I am losing less hair in every brush. Excellent for hair loss. I highly recommend it. Give it a month to see the difference.